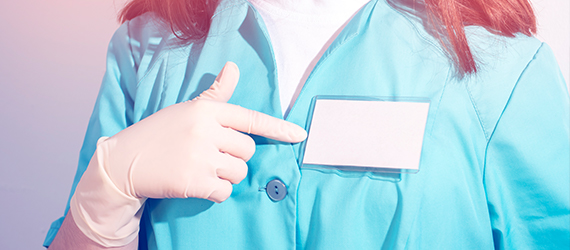 The current environment has given way to new workplace buzzwords, and one of the most frequently used new terms is "essential employee." Regulations and restrictions vary from one state to the next, but in the wake of the COVID-19 pandemic, many states and/or municipalities have adopted "shelter in place" orders to restrict both individual movement and specific business operations.
In complying with regulations, many businesses are closed, and individuals are either urged or legally required to stay at home except for when performing necessary activities such as going to the doctor or the grocery store.
While many employees who are still working are able to do so from home, certain businesses, including healthcare facilities, grocery stores, pharmacies and banks are considered "essential." That means they can continue operating, albeit with certain precautions (such as social distancing) securely in place. In some areas, workers who are continuing to go to work must be able to provide proof that they are an essential employee. While some are carrying letters as proof of their position, an easier and more efficient way to identify essential workers is through essential employee ID badges.
A letter can be lost, forgotten or discarded by accident, yet employees can wear badges on a clip or lanyard so they're not misplaced. A badge is also less likely than a piece of paper to become worn or destroyed. Hard laminate badges can also be cleaned and disinfected with wipes or disinfecting sprays.
What Belongs on an Essential Employee Badge?
In many ways, the standard rules of creating a great ID badge also apply to essential employee badges. You still should include your company logo on the badge, and it should be displayed prominently so that it is immediately identifiable. You also can remember to use both sides of the badge; consider creating one side that is designed like your standard employee ID badge, then design the other side to provide the essential employee designation and information. That way, the badge will still be useful after the pandemic has passed and the essential employee information is no longer necessary.
Just as with planning a standard employee ID badge, you'll want to start by choosing a size. It needs to be large enough to accommodate all the necessary text, but also not be so large that it gets in the way of the employee's daily tasks. We recommend using the standard 2.125-inch by 3.375-inch badge, which is one of the commonly used sizes for employee ID badges.
You'll also want to determine whether the card should be vertical or horizontal. This depends largely on the logo and information you use and the way it is going to be displayed. If you have an in-house designer, work with him or her to determine which card orientation works best for your needs; if you don't have a designer on staff, the printing company creating the card should be able to help address these questions.
The information on the essential employee ID badge should include all of the following:
The employee's name
Your business name
Your business address
What type of service your business provides
Your business telephone number
One example of how to present this is:
EMPLOYEE NAME is an employee of YOUR COMPANY NAME, which provides WHAT TYPE OF SERVICE and is authorized to continue operations during the COVID-19 pandemic. As the cardholder performs a critical role in the support and operation of our company, we appreciate your assistance in allowing them to perform their job. Please contact our company at the number below if you have any questions.
COMPANY ADDRESS
COMPANY PHONE NUMBER
Displaying Your Essential Employee ID Badge
You have several options when it comes to displaying your ID badges, including card strap clips, retractable reels and lanyards.
In addition to using badges to provide important information, you can also use the lanyard for your essential employee ID badge as a way to show support for all those who are keeping the country running during this difficult time.
ID Shop has created social messaging lanyards to show our support for all of the healthcare workers, essential infrastructure workers and everyone out there who is practicing social distancing to help keep all of us safer during the COVID-19 pandemic. Made exclusively by ID Shop in our socially distanced South Carolina facility, these colorful lanyards have positive and relevant messaging including #AirHugs, #GimmeSixFeet and #WeAreAllinThisTogether. They're a great way to share a message and show support, and for every lanyard sold during 2020, we're donating $1 to the COVID-19 Solidarity Response Fund for the World Health Organization.
New Solutions for Uncertain Times
In these very unusual times, many of us are treading new territory. At ID Shop, we can help you create the right card for your needs and will be happy to work with you on creating customized ID badges for your essential employees.